How to Hide Your TV
There is nothing wrong with having your TV as the main focal point of your room, I'm certainly not embarrassed by my TV having center stage, not one bit! If you watch yours frequently, I see no reason to hide it. That said, it's not necessarily something you want to attract attention to – not because you're ashamed of it, but because a giant black box with cords takes attention away from all the other really nice things you've done with the room. Aside from actually hiding it, there are many ways to minimize its presence in a room. Here are some great ideas:

Camouflage With Color
Instead of contrasting your TV with crisp white walls, camouflage it with dark neutrals like navy blue, dark grey, and black.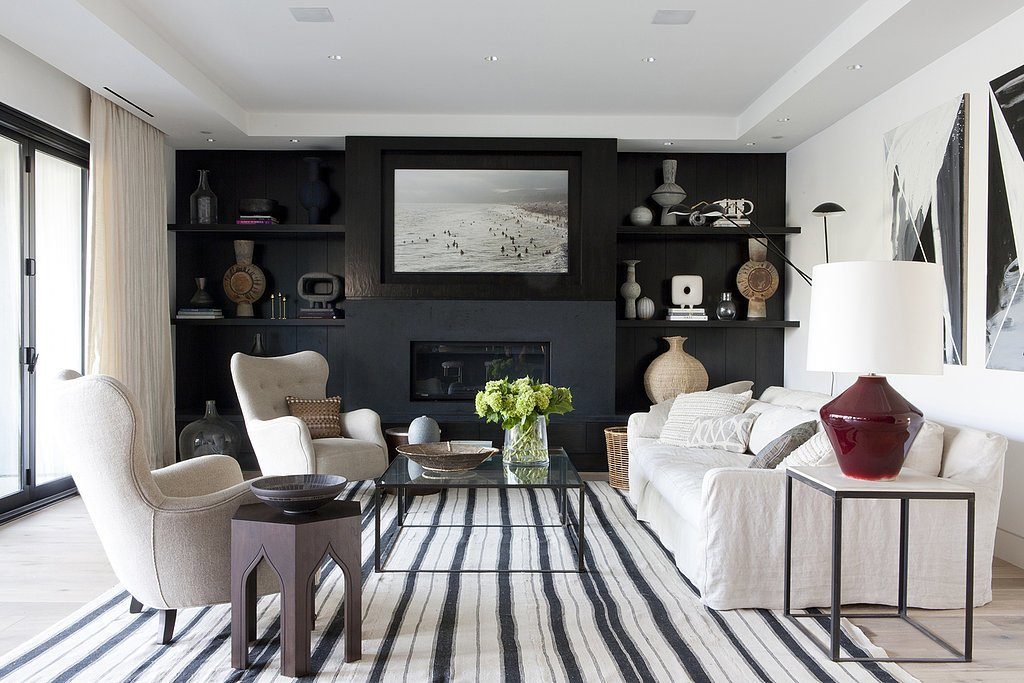 LED Mirror TV
If you really want to get creative, try buying a LED Mirror TV to hang on a wall or over your mantle. The TVs are crafted using the finest frame styles and highest quality dielectric mirror. The framed televisions are ultra slim and are available in a wide variety of finishes to blend seamlessly with your décor.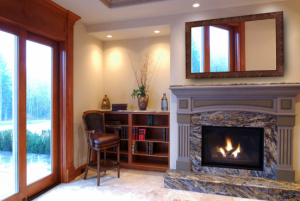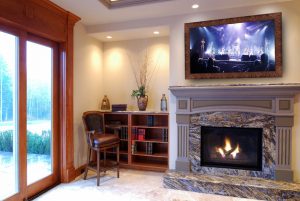 Patterns Help
Place your TV against a patterned wall. Using a bold wall paper, textured wall, or curtains behind your TV will draw the eye to the wall above and behind the television.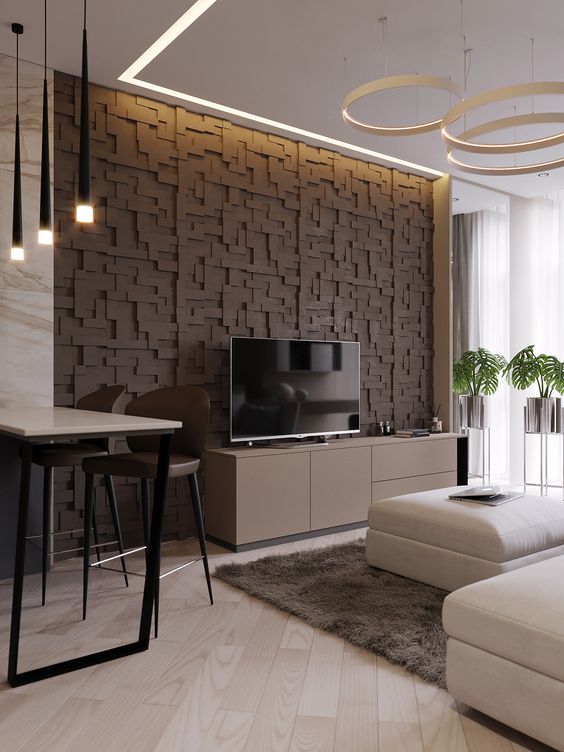 Create a Gallery Wall
Now that Televisions are thin and sleek, you can easily tuck it into a gallery wall. Therefore you minimize the TV's existence. It'll just look like another piece of art.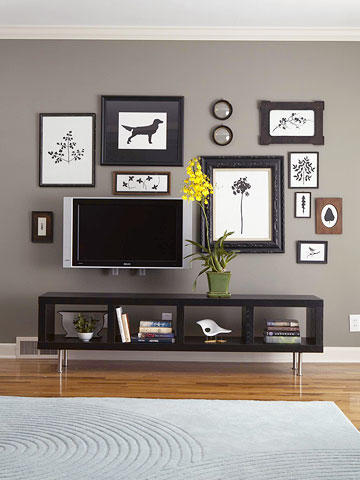 Get lost in Lines
Surround your TV with clean and contemporary furniture and art. This way your TV gets lost in layers of complementary lines.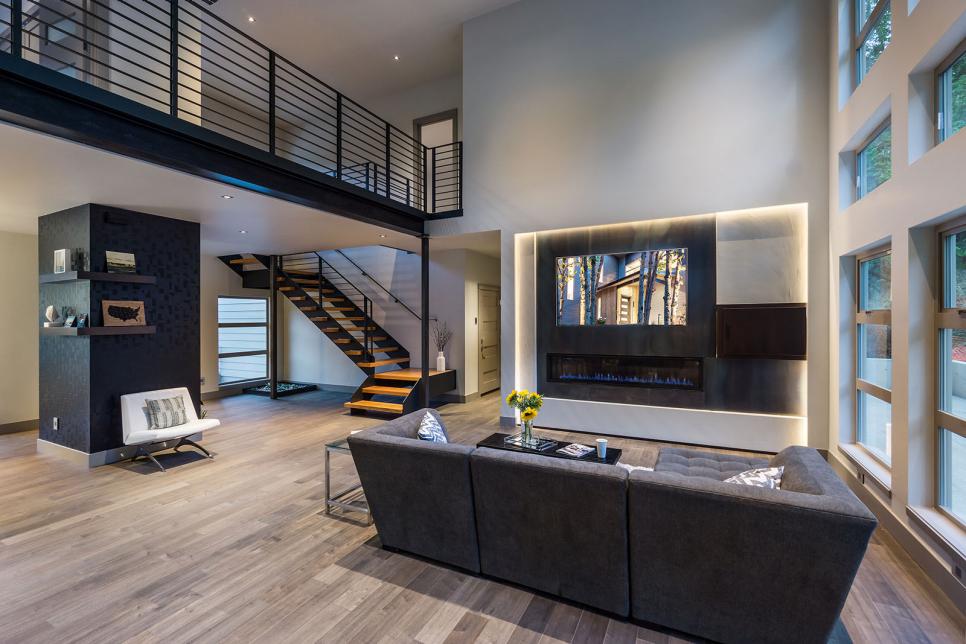 TV Covers
Conceal your TV with one of these Pottery Barn mirrored windowpane wall art / TV covers.